Fresh Produce
Range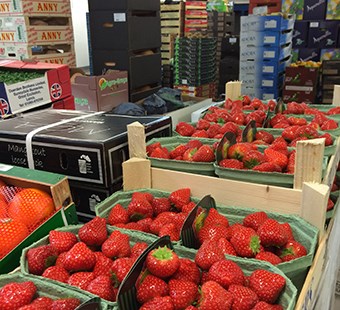 At Ivan Wood & Sons, we work with local farmers and growers to ensure our customers have the best products at all times.
We know our growers personally and have built up long lasting and trusted relationships - meet some of them here. We know what is coming into season and exactly when it is perfect for harvesting and bringing to your kitchen. Our locally grown fruit and vegetables are straight from the field. That way we can continue our environmental commitment with reduced road miles as well as supporting the local economy.
We only use fresh water direct from our own spring at the Farm to wash produce. Everything is quality checked 4 times before handing over to our chefs and venues: on arrival, at preparation, on dispatch and before delivery.
If we can't find what you want locally, we will source it from our extensive network of suppliers ensuring that environmental integrity remains a key consideration
When you buy from Ivan Wood & Sons you get:
Quality
Reliability
Commitment to the Environment
Great Taste
And Friendly Personal Service
Ivan Wood & Sons – be part of our family.
Contact us today to place your orders on 01592 860490 or orders@ivanwood.co.uk